05 Apr 2009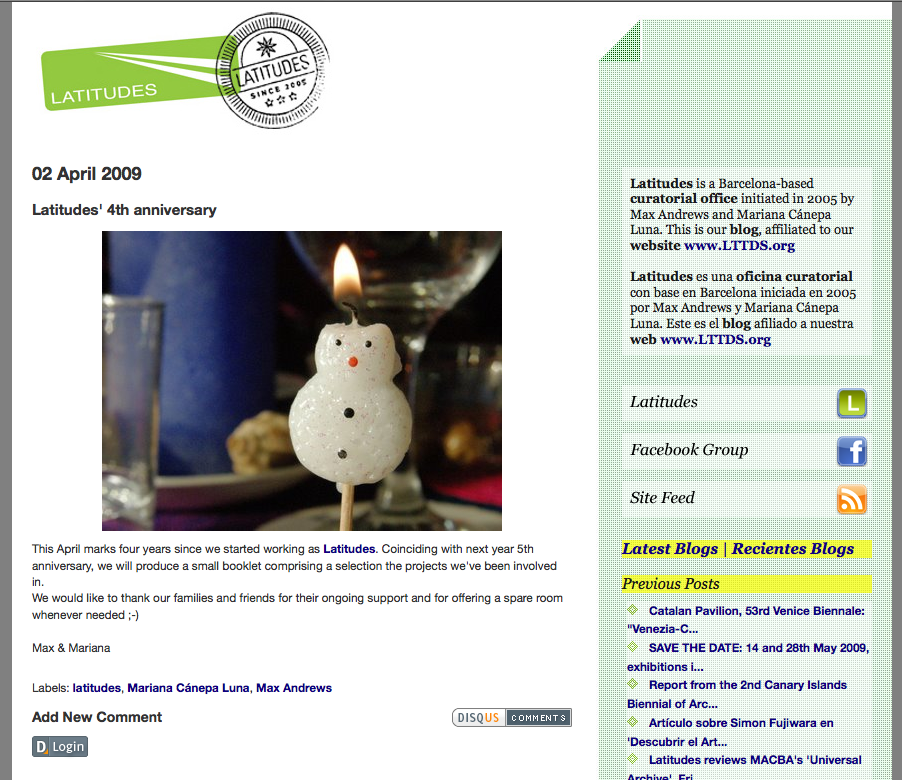 _ENG_

As you might have noticed we have updated the look of the blog introducing a

new commenting system

(Disqus) and the possibility of logging in and commenting with your facebook identity. As always, there are three ways to keep up-to-date with our projects: keep an eye on this blog (see Site Feed link to the right) and website (www.lttds.org), sign up for our

email newsletter

(see form here) or via our facebook group.

We look forward to reading your comments!
_ES_
Como habreis notado, hemos

actualizado el diseño del blog

introduciendo nuevos elementos como un

nuevo sistema para realizar comentarios

(Disqus) y la posibilidad de

acceder

y dejar tus

comentarios

a través de

facebook.

Las tres vías para mantenerse al día con nuestros proyectos siguen siendo: leyendo este blog (véase link al Site Feed a la derecha) y la web (www.lttds.org),

subscribiéndote a nuestra newsletter

(véase formulario aquí) o a través de nuestro
facebook group.
Esperamos vuestros comentarios!

facebook, latitudes, new design, newsletters
Founded in 2005 by Max Andrews and Mariana Cánepa Luna, Latitudes is a curatorial office based in Barcelona, Spain, that works internationally across contemporary art practices.

More about us. Browse projects. Read Longitudes. Receive newsletters.

Contact us. 
All content
Latitudes
2005—2019