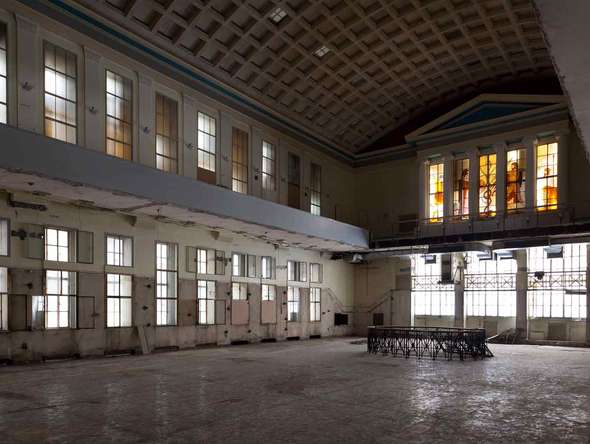 Exhibition Space. Photo: Mariana Bisti
Research trip to Athens, 11–16 October 2013
Latitudes has been invited by the Athens Biennale 2013 to visit 'AGORA', the fourth iteration of its recently opened biennial. Taking place over 55 days at the National Bank of Greece and at CAMP, 'AGORA' draws on the notions of assembly and assemblage and formulates through a succession of collaborative events, performances, discussions, screenings, workshops and educational programmes.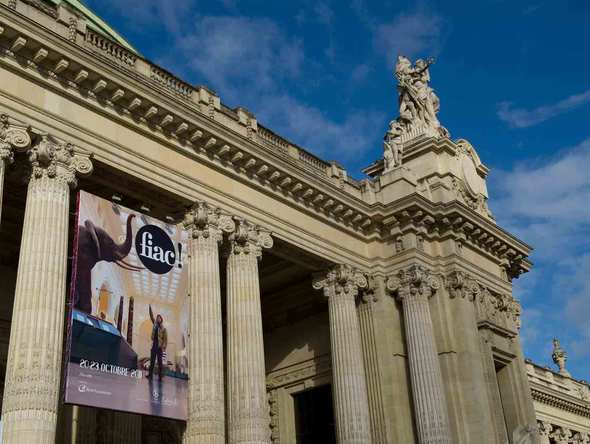 FIAC 2011, Grand Palais © Marc Domage
Research trip to Paris, 21–26 October 2013
Latitudes has been invited to take part in the Young Curators Invitational programme (YCI) coinciding with FIAC. Held since 2006 as a collaboration between the art fair, Fondation d'Entreprise Ricard and the Institut Français, YCI gathers a group of critics and curators during FIAC week for a programme of visits to Parisian cultural institutions, as well as a series of meetings with art professionals gathered on the occasion of the fair.
Other 2013 participants are Maaike Lauwaert, Christiane Rekade, Margit Säde Lehni, Miriam Kathrein and Amira Gad. The YCI is by invitation only. Latitudes was recommended by Zoë Gray (independent curator and vice-president of IKT, Brussels/Rotterdam).
Video still, 'The Woodturning lathe', part of "Producing time in between other things" (2011). Courtesy of the artists.
The exhibition will present recent works by the Rotterdam-based duo, that reflect on the relation between art and labour within the wider context of globalisation.
Related content: "Focus Interview: Iratxe Jaio & Klaas van Gorkum" by Max Andrews of Latitudes, frieze, Issue 157, September 2013.
Latitudes' location at Tate Modern's Turbine Hall.
'Mataró Chauffeur Service', 'No Soul for Sale – A Festival of Independents', Tate Modern, London, 14–16 May 2010
Martí Anson set up the company "Mataró Chauffeur Service" and drove Latitudes from Barcelona to London and back. Designing the livery of the single vehicle fleet, his uniform, and the journey to Tate Modern and back all formed a part of the project. (+ info...)
Accompanied by an artist book.
'Amikejo' publication. Photo: Latitudes
Accompanies the cycle of four exhibitions that took place thoughout 2011 at the Laboratorio 987, the project space of MUSAC in León. (+ info...)
Format: 22.5 x 15.5cm, 216 pp, hardcover
Texts: Giorgio Agamben, Theo Beckers, Latitudes, Prof. Peter Osborne, Georges Pérec, Prof. Dr. Menno Schilthuizen, Ryszard Zelichowski
Language: English and Spanish
Purchase: 26 EURO, buy online here or here
About Latitudes
Latitudes is an independent curatorial office initiated in April 2005 by Max Andrews and Mariana Cánepa Luna, that works in an international context from and in Barcelona, Spain. We initiate and develop contemporary art projects in association with institutions and collaborate with artists in productions encompassing a range of organisational forms and scales: genres of display and presentation; editorial practice and publication; forms of assembly, hosting and programming; as well as theoretical and interpretative contexts. Latitudes is a member of IKT and in 2010 received the inaugural Curatorial Award, Premi GAC.