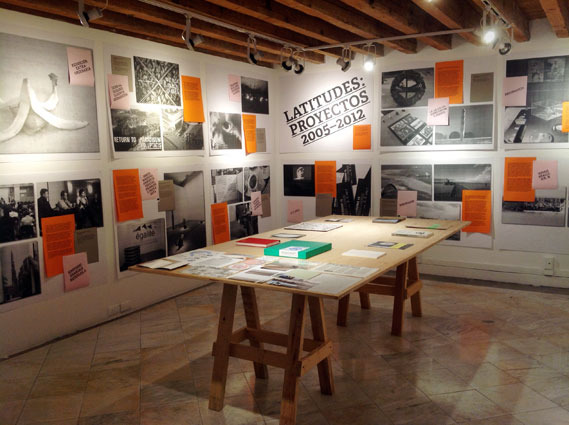 View of 'Projects 2005-2012' at La Sucursal space, Casa del Lago. Photo: Latitudes
Alongside 'Projects 2005–2012' – a visual index of thirty projects realized since 2005 – Latitudes originated 'Incidents of Travel' from its temporary office in La Sucursal space, for which artists Minerva Cuevas, Tania Pérez Córdova, Jerónimo Hagerman, Diego Berruecos, and Terence Gower were invited to lead day-long tours for Latitudes, articulating the city and their artistic practice through routes and waypoints in the metropolitan area. Documented and mapped in La Sucursal, the project explored the chartered itinerary as a format of artistic encounter with the capacity to bypass the convention of the studio visit through highly specific views of the city.
Publication 'The Last Newspaper' (2010–11). Photo: Joel Stillman
Lecture within the cycle "Cultural Professions", Aula de Cultura Caja Mediterráneo, Murcia, 17 October, 20h. Free.
Mariana Cánepa Luna of Latitudes will discuss the role of the curator in the context of three of Latitudes' recent projects: The Last Newspaper, New Museum, New York ( 2010); the exhibition cycle 'Amikejo', MUSAC, León (2011) and their participation in the two editions of "No Soul for Sale" in X Initiative, New York (2009) and Tate Modern (2010).
This cycle of monthly conferences centres on different professions within contemporary art, discussing aspects that characterise the practice of a cultural producer, a critic, a curator, a researcher and a member of an independent art space.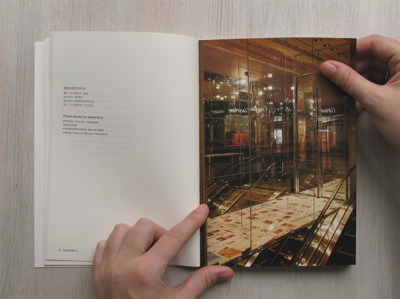 Inside "Nothing, or Something". Photo: Latitudes
Edited by: Latitudes and Chen Aier
Published by: Today Art Museum, Beijing
Text by: Latitudes
Graphic Design: Zhao Yan and He Dong
Format: 210 x 145 mm softcover / 88pp / cloth-tape bound / offset, colour throughout
Language: English and Chinese
Purchase: Múltiplos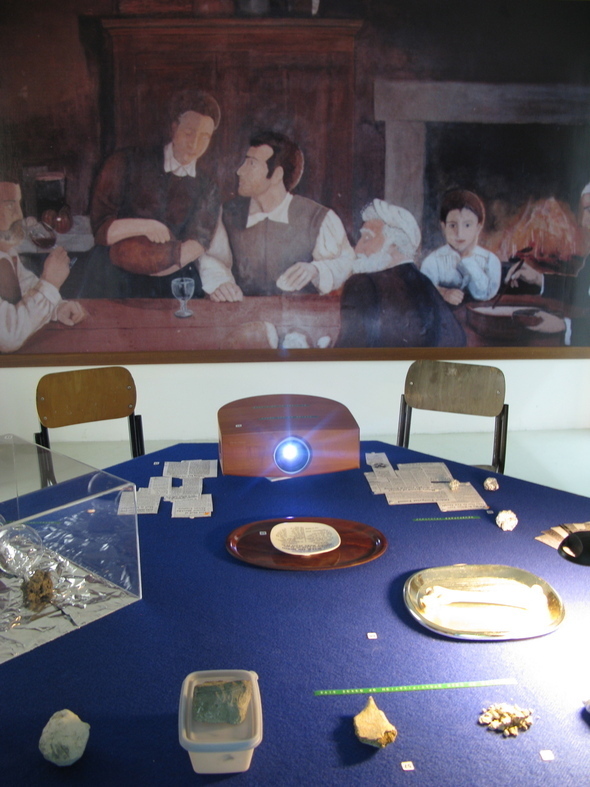 Simon Fujiwara, 'The Museum of Incest', 2008-ongoing. Courtesy the artist. Photo: Latitudes
'Provenances' was composed of three specially commissioned solo presentations by artists Erick Beltrán, Simon Fujiwara and Jordi Mitjà. The exhibition reflected on the heritage industry and the museumification of history, as well as the creation, transmission and fidelity of cultural worth. The artists in 'Provenances' shared an aesthetic and pragmatic concern with the principle of the personal archive or the pre-museal wunderkammer.