Tue, Nov 28 2006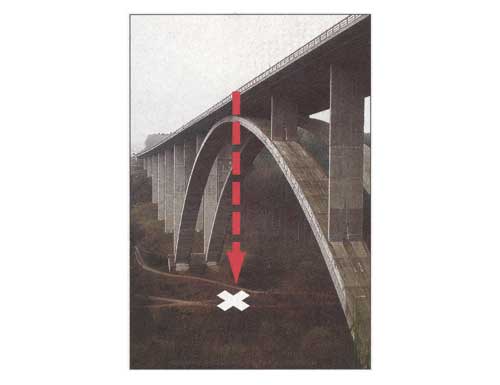 Peter Piller

's show
Arrows
at ProjecteSD, Barcelona, has been extended until 5 January.
"
The installation brings together 37 pictures of different formats, colour and black & white, all showing "arrows". Arrows are symbols commonly seen on local German newspapers used by editors to underline supposedly interesting features on the image illustrating the news."

Following an excerpt on Peter Piller's work published on the Cal Cego collection web, written by Mariana Cánepa Luna from Latitudes:

"Peter Piller was born in Fritzlar, former West Germany in 1968, and currently lives between Hamburg and Leipzig, where he has been a professor at Hochschule für Grafik und Buchkunst since 2006. Piller began to work for the media agency Carat in 1997, and for years held the post dealing with evaluating and archiving regional newspapers and editing their advertisements. It was monotonous work, but there is no doubt that it helped him develop a keen and patient ability to appreciate details that are normally overlooked. In 1998 he defined his artistic method and began to collect, systemise and inventory images, a process that he defines as "an exercise in productive misunderstanding". [1]
" – Read more here.

[1] Artist quoted in 'Classified Information', Dominic Eichler. Frieze, November-December issue, 2006, p. 139
[Image:
From 'Pfeile 2/Arrows 2'
. Archiv Peter Piller 2000/2006. Pigment Print, 72 x 51 cm. Ed. 6. Courtesy the artists and ProjecteSD, Barcelona.]
Mariana Cánepa Luna, Peter Piller, ProjecteSD
Cookies Advice: We use cookies. If you continue browsing, we consider that you accept their use. Aviso de Cookies: Utilizamos cookies. Si continua navegando, consideramos que acepta su uso.