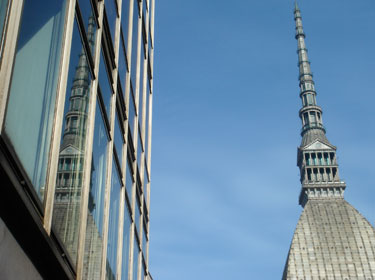 Tonight we are taking the 'Salvador Dalí' night train from Barcelona to Turin—in part as response to RAF / Reduce Art Flights—to install and work on the catalogue for our show

'

Greenwashing. Environment: Perils, Promises and Perplexities

', which will open at the Fondazione Sandretto Re Rebaudengo on 28th February (19-21h).
The show will include works by
Jennifer Allora & Guillermo Calzadilla, Lara Almárcegui, Maria Thereza Alves, Ibon Aranberri, Amy Balkin, The Bruce High Quality Foundation, Chu Yun, A Constructed World, Minerva Cuevas, Ettore Favini, Cyprien Gaillard, Tue Greenfort, Norma Jeane, Cornelia Parker, Jorge Peris, Wilfredo Prieto, RAF / Reduce Art Flights, Tomás Saraceno, Santiago Sierra, Simon Starling, Fiona Tan, Nikola Uzunovski, Sergio Vega, Wang Jianwei and James Yamada.