30 Apr 2008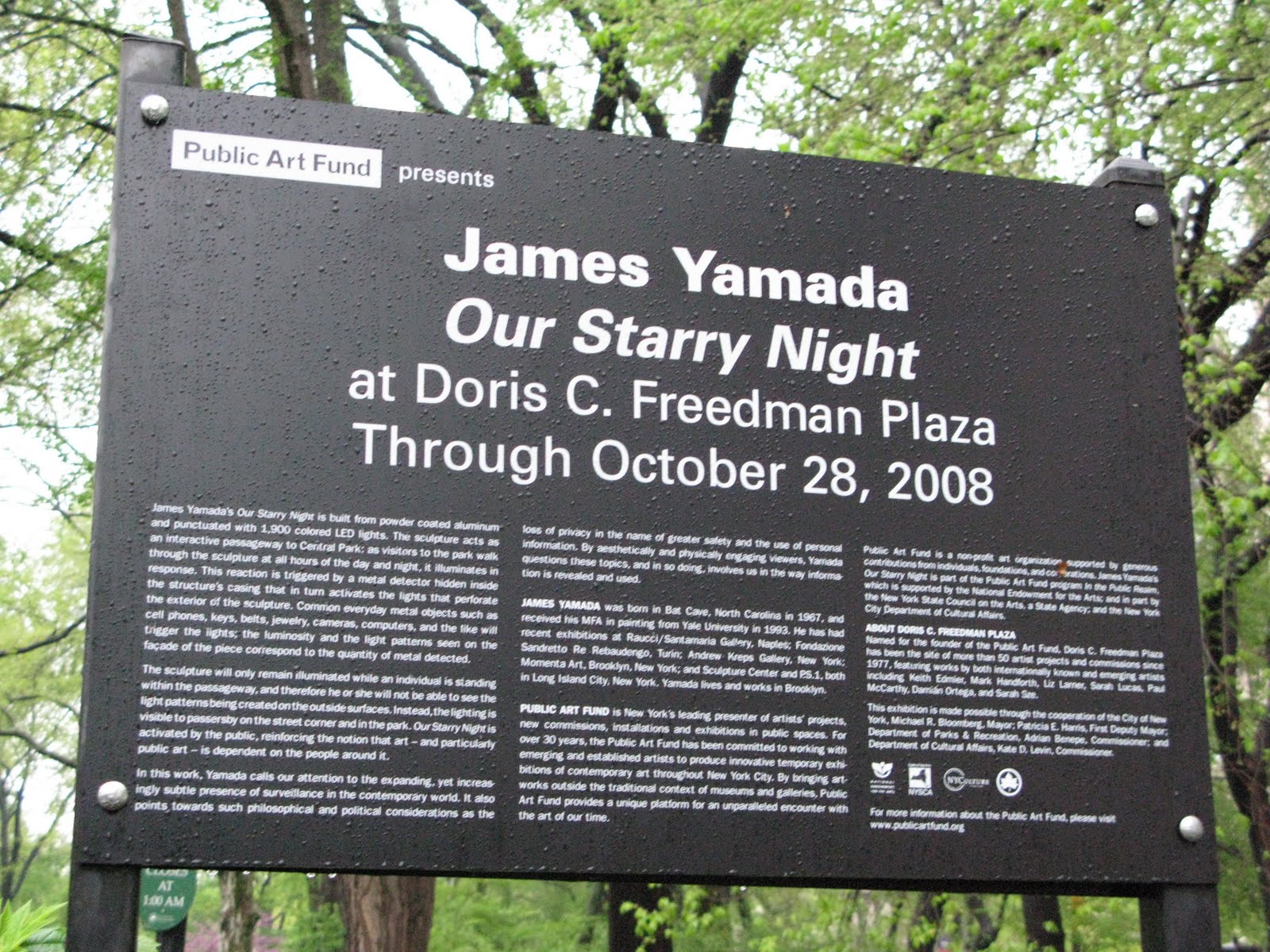 Unveiled on Monday "this new sculpture by

James Yamada

entitled Our Starry Night, will be on view at Doris C. Freedman Plaza at Fifth Avenue and 60th Street. Built from powder coated aluminum and punctuated with 1,900 colored LED lights, Our Starry Night is a 12-foot-tall sculpture that acts as an interactive passageway to Central Park."
As visitors to the park walk through the Public Art Fund Project sculpture at all hours of the day and night, it will illuminate in response to each person individually. When visitors walk through the portal in the piece, they trigger a metal detector hidden inside the structure's casing. This activates the LED lights that perforate the exterior of the sculpture. Common everyday metal objects such as cell phones, keys, belts, jewelry, cameras, computers, and the like will trigger the lights; the luminosity and the light patterns seen in the piece will correspond to the quantity of metal detected. Our Starry Night is literally activated by the public, reinforcing the notion that art — and particularly public art — is dependent on the people around it." (until October 28, 2008)
James Yamada, New York, public art
Founded in 2005 by Max Andrews and Mariana Cánepa Luna, Latitudes is a curatorial office based in Barcelona, Spain, that works internationally across contemporary art practices.

More about us. Browse projects. Read Longitudes. Receive newsletters.

Contact us. 
All content
Latitudes
2005—2020