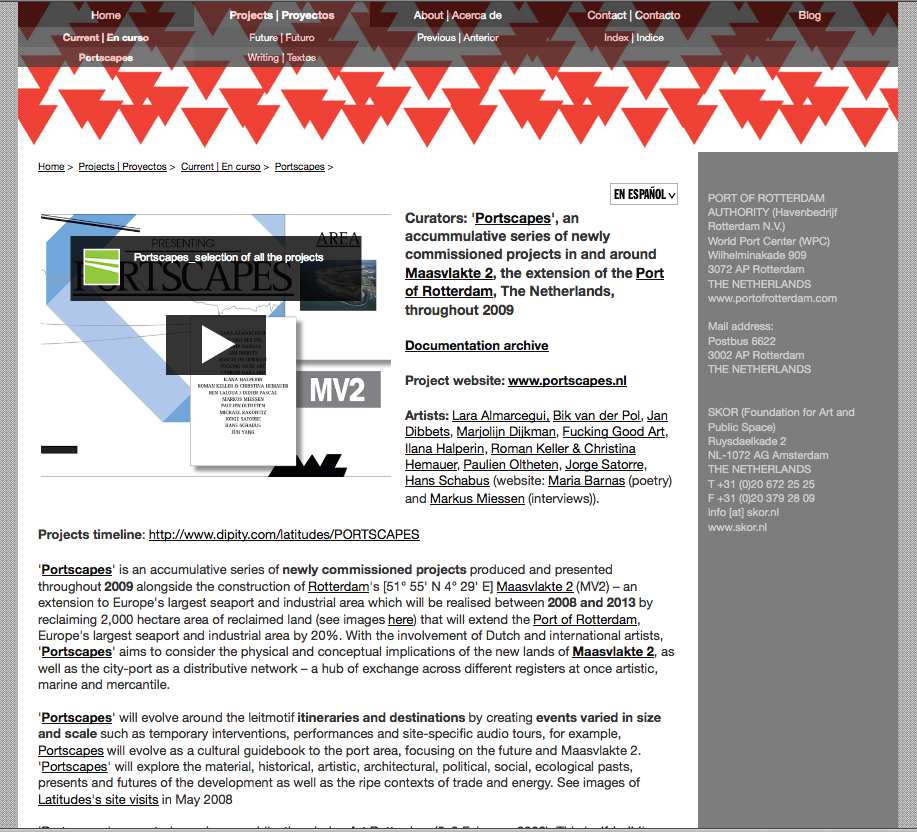 Latitudes' 'Portscapes' page has been updated with new flickr slideshows for each project (see under each artist name) and incorporating a new page for the 'Portscapes' exhibition which will be on view at the Museum Boijmans van Beuningen, Rotterdam, The Netherlands, from the

5 February until the end of March 2010

(date TBC).

The opening will coincide with the art fair Art Rotterdam (4–7 February) and 'Divided Divided', a solo exhibition by the Stockholm-based artist Carsten Höller also opening at the Museum Boijmans van Beuningen on February 5th.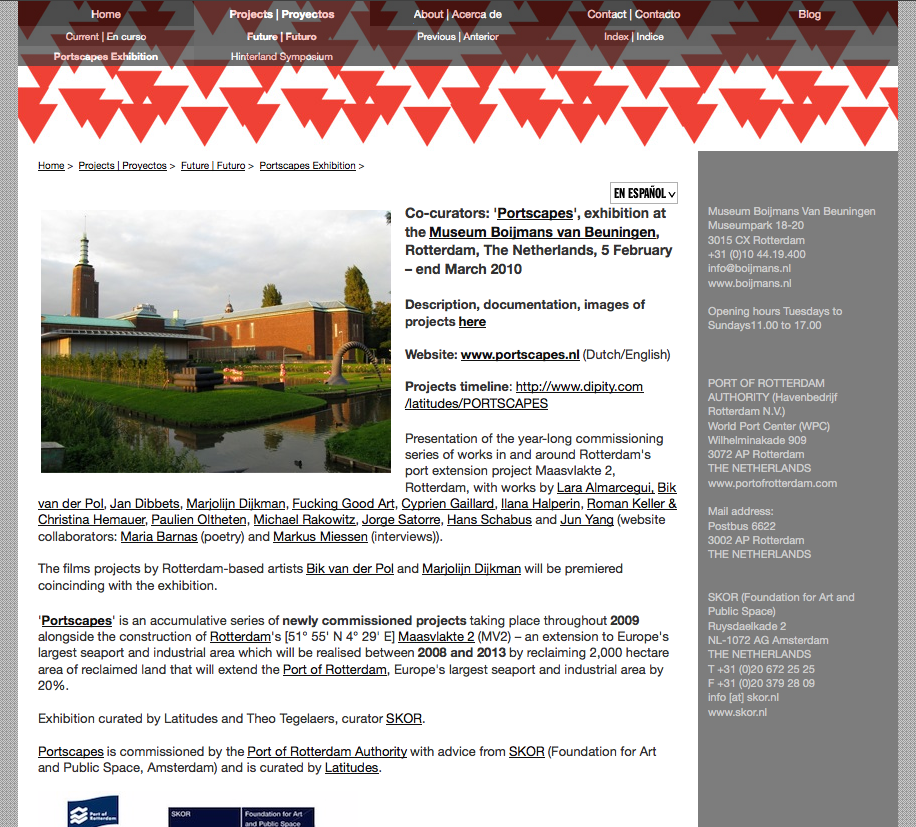 The Museum Boijmans exhibition will present the year-long commissioning series with works that have been produced in and around Maasvlakte 2, the ongoing extension to the Port of Rotterdam, with works by

10 artists

:
Lara Almarcegui, Bik van der Pol, Jan Dibbets, Marjolijn Dijkman, Fucking Good Art, Ilana Halperin, Roman Keller & Christina Hemauer, Paulien Oltheten, Jorge Satorre and Hans Schabus. 'Portscapes' also involved artist Maria Barnas and the London and Zurich based architect, researcher, educator and writer Markus Miessen as website collaborators.


The films commissions by Rotterdam-based artists
Bik van der Pol and Marjolijn Dijkman will be
premiered coincinding with the exhibition.



Project website

: www.portscapes.nl (Dutch/English)

Other Latitudes'

flickr photo sets

here.


We have also updated the 'Portscapes' projects timeline: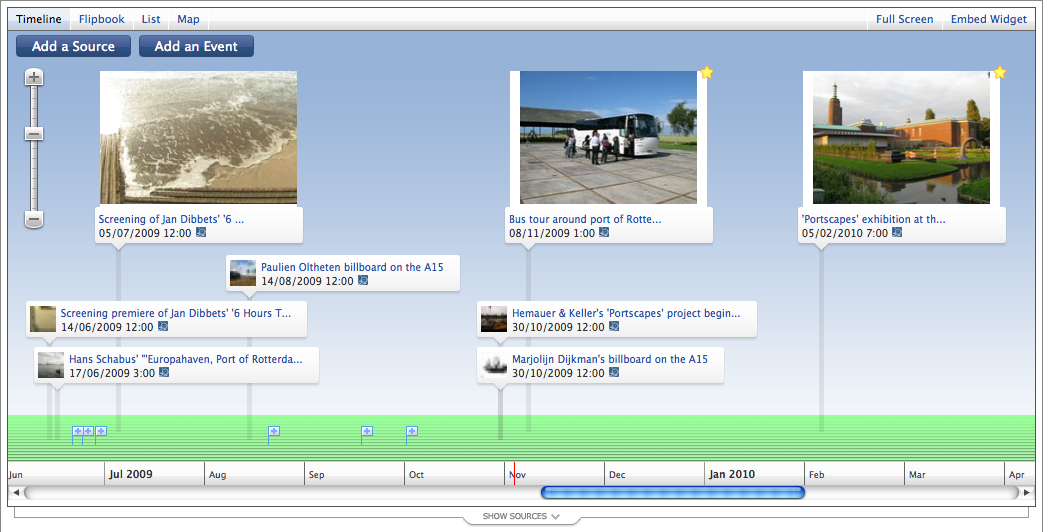 Portscapes is a series of art projects commissioned by the Port of Rotterdam Authority with advice and support from SKOR (Foundation for Art and Public Space, Amsterdam) and is curated by Latitudes.