23 Sep 2013
On the September 4 and 12 we were 'visiting critics' at the International Studio & Curatorial Program (ISCP) in Bushwick, Brooklyn. The first round included seven visits to the studios of Sofie Thorsen, Niko Luoma, Ramiro Chaves, Mojé Assefjah, Shigeyuki Kihara, Javier Barrios and Tobias Dostal. In the second round (12 visits), we visited Paulien Oltheten (participant in our 2009 project "Portscapes"), Henrjeta Mece, Deva Graf, Bernard Williams, Hugues Reip, Ruth Campau, Tricia Middleton, Savas Bovraz, Sasa Tkacenko, I-Chen Kuo, Mónica Ferreras and Petr Sprincl and collaborator Marie Hájková. A selection of images below.
Back in 2006, Max Andrews of Latitudes edited the publication and wrote the catalogue essay for an exhibition
at Victoria Miro Gallery in London of Danish artist John Kørner, also a current resident at ISCP.
On September 11, we joined a tour along the northernmost part of The High Line (the as yet unopened section from 34th to 30th street). Alongside Carol Bove's works (read New Yorker review here), and despite the infernal temperatures, there were amazing views of New York's midtown, soon to disappear with the forthcoming construction of Hudson Yards.
On Friday 13, we visited a few Chelsea galleries, starting at 18th street with a bombastic show by Matthew Day Jackson show at Hauser Wirth. A concise review of the exhibition in this New Yorker article.
This is the blog of the independent curatorial office Latitudes. You can also follow us on Facebook and Twitter.
2013, Amy Siegel, Carol Bove, Damián Ortega, Dia Art Foundation, ISCP, John Korner, New York, Pablo Helguera, Paulien Oltheten, photo, studio visit, The High Line, Thomas Hirschhorn
22 Nov 2009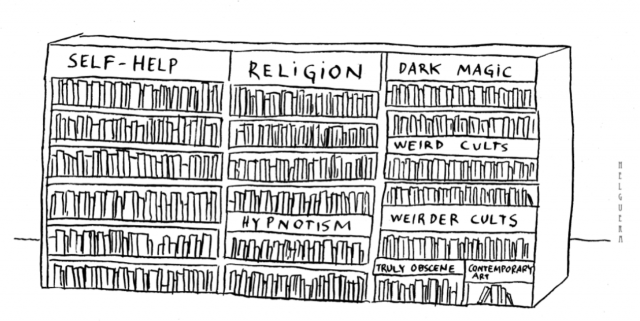 Los próximos

23 y 24 de Noviembre 2009

, Latitudes participará en el 'foro de expertos' del Máster On-line de Arte Actual: Análisis y Gestión organizado por el Instituto de Formación Contínua de la Universitat de Barcelona dirigido por el comisario y crítico

David G. Torres

y la gestora cultural

Ester Prat

dentro del módulo dedicado al '

Coleccionismo y Arte Actual

' coordinado por la crítica y comisaria

Montse Badia.
arte contemporáneo, Lecture, master, Montse Badia, online, Pablo Helguera, teaching
08 May 2007
'The Pablo Helguera's Manual of Contemporary Art Style' offers an ironic, insightful, and humorous look at the inner social workings of the contemporary art scene, while functioning at the same time as an accurate and useful etiquette manual for understanding the intricate professional dynamics that take place in the art community today.

El libro fue originalmente publicado en Español ('Manual de estilo del arte contemporáneo') por Tumbona Ediciones. The English edition is published under the Books in Translation series of Jorge Pinto Books Inc.

Everyone should read it! It even includes a diagram of the ideal choreography for an artist at an opening; a 'Chart of Sentimental Relationships' (i.e. artist with artist = acceptable, curator with museum director = problematic; artist with art dealer = unacceptable) and a memorable glossary describing:

"Gesamtkunstwerk: Any project by Matthew Barney, or any art project with a budget of 5 million dollars or more."

or

"Public Art: Cultural tradition consisting of commissioning artwork that would take as much space as possible in an urban environment, so that they can be restored and preserved by future generations."
About the writer: Pablo Helguera (English) or here in Spanish
Contemporary Art, Pablo Helguera, publications, recommendation
Founded in 2005 by Max Andrews and Mariana Cánepa Luna, Latitudes is a curatorial office based in Barcelona, Spain, that works internationally across contemporary art practices.

More about us. Browse projects. Read Longitudes. Receive newsletters.

Contact us. 
All content
Latitudes
2005—2020