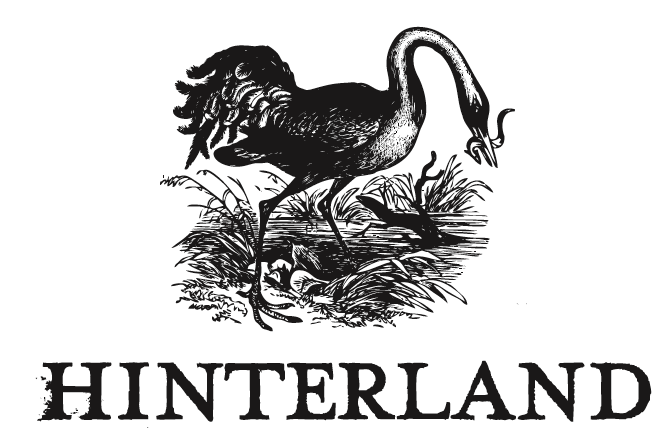 Hinterland Symposium:
The evolving relationships between artists, the changing climate and new responsibilities
Hinterland are inviting specialists in the field of commissioning temporary site-specific art to present their practice. Alongside informal discussions with artists currently engaged in commissions for Hinterland, this one day event will question the responsibilities of artists when creating work in the public realm. Biographies of the speakers here.
Conference programme
[Registration starts at 9.30am promptly so talks can begin at 10am in Screen 2.]
10.30am Joy Sleeman
11.10am Latitudes (Max Andrews and Mariana Cánepa Luna)
12.20pm Lunch
1.20pm Wallace Heim in conversation with Rebecca Beinart
2.05pm Richard Grayson in conversation with John Newling
3.30pm Neil Cummings in conversation with Annexinema (Emily Wilczek and Ian Nesbitt)
4.15pm Jonathan Griffin in conversation with S Mark Gubb
Film Screening 6pm onwards
Mark Harasimowicz and Tristan Hessing invite symposium delegates from Broadway to One Thoresby Street studios in Sneinton for the preview of a new film installation.
Harasimowicz and Hessing spent time cycling around Europe exploring contemporary and abandoned industrial space. Hinterland has commissioned a new work, which marks a new artistic partnership between the two artists.
Bookings

: Contact Broadway Box Office, Tel. 0115 952 6611 or book online www.broadway.org.uk
–
Hinterland is a project led by independent curator, Jennie Syson. Working together with artists, Hinterland closely examines the areas that surround the River Trent in Nottingham which make up a ten mile car free cycle route around the city known as the Big Track. As we head towards economic depression and society becomes increasingly aware of issues surrounding global warming and the natural environment, Hinterland pays tribute to the geographical locations and the industrial halo that surrounds Nottingham's city centre.