08 Jan 2015
Nottingham Contemporary continues their fantastic programme with an ambitious show centered on art and ecology. Ringing in the new year, 'Rights of Nature. Art and Ecology in the Americas' sets out expose how the "European idea of human mastery of the planet was imposed on the Americas. In contrast, new forms of resistance are inspired by, and linked to, indigenous cultures that see themselves as part of an ecological continuum. 'Rights of Nature...' will deliver a strong focus on the Amazon, the Andes, the Arctic and the Gulf of Mexico and is curated by TJ Demos and Alex Farquharson (Artistic Director, Nottingham Contemporary) with Irene Aristizábal (Head of Exhibitions at Nottingham Contemporary).
One of the chosen press images for the exhibition is Minerva Cuevas' 2007 'Serie Hidrocarburos', which we selected back in 2008 for the cover of the catalogue of the exhibition 'Greenwashing. Environment: Promises, Perils and Perplexities' (29 February–18 May 2008) that we co-curated with Ilaria Bonacossa at the Fondazione Sandretto Re Rebaudengo. In Turin, Cuevas' 2004 'Egalité' was displayed alongside another 'Rights of Nature' participant Amy Balkin who is also presenting her ongoing 'Public Smog' (2004–ongoing) project.
The 'Rights of Nature...' opening coincides with a promising day-long conference "drawing from lived and theoretical frameworks that de-privilege the human and recognize the agency of non-human entities", and will include presentations by participating artists Eduardo Abaroa, Minerva Cuevas, Subhankar Banerjee, Mabe Bethônico, Ursula Biemann and The Otolith Group as well as a performative intervention by Amy Balkin.
Section of the catalogue dedicated to Minerva Cuevas's 'Egalité' (2004).
Related Content:
2015, Amy Balkin, conference, Ecology, Exhibition, Greenwashing, Minerva Cuevas, Nottingham
24 Nov 2009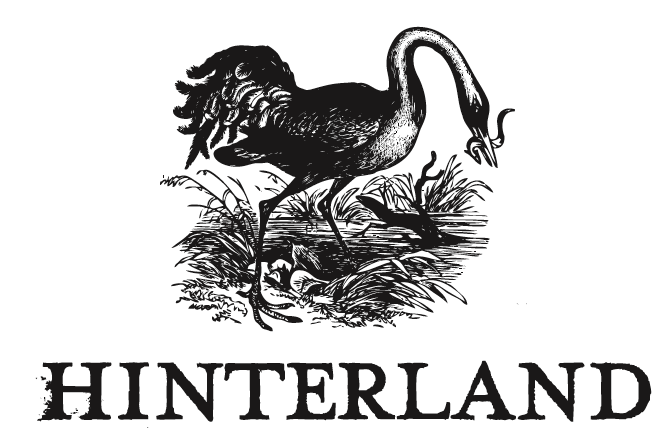 Hinterland Symposium:
The evolving relationships between artists, the changing climate and new responsibilities
Hinterland are inviting specialists in the field of commissioning temporary site-specific art to present their practice. Alongside informal discussions with artists currently engaged in commissions for Hinterland, this one day event will question the responsibilities of artists when creating work in the public realm. Biographies of the speakers here.
Conference programme
[Registration starts at 9.30am promptly so talks can begin at 10am in Screen 2.]
10.30am Joy Sleeman
11.10am Latitudes (Max Andrews and Mariana Cánepa Luna)
12.20pm Lunch
1.20pm Wallace Heim in conversation with Rebecca Beinart
2.05pm Richard Grayson in conversation with John Newling
3.30pm Neil Cummings in conversation with Annexinema (Emily Wilczek and Ian Nesbitt)
4.15pm Jonathan Griffin in conversation with S Mark Gubb
Film Screening 6pm onwards
Mark Harasimowicz and Tristan Hessing invite symposium delegates from Broadway to One Thoresby Street studios in Sneinton for the preview of a new film installation.
Harasimowicz and Hessing spent time cycling around Europe exploring contemporary and abandoned industrial space. Hinterland has commissioned a new work, which marks a new artistic partnership between the two artists.
Bookings

: Contact Broadway Box Office, Tel. 0115 952 6611 or book online www.broadway.org.uk
–
Hinterland is a project led by independent curator, Jennie Syson. Working together with artists, Hinterland closely examines the areas that surround the River Trent in Nottingham which make up a ten mile car free cycle route around the city known as the Big Track. As we head towards economic depression and society becomes increasingly aware of issues surrounding global warming and the natural environment, Hinterland pays tribute to the geographical locations and the industrial halo that surrounds Nottingham's city centre.

conference, Hinterland, latitudes, Lecture, Nottingham, Portscapes
Founded in 2005 by Max Andrews and Mariana Cánepa Luna, Latitudes is a curatorial office based in Barcelona, Spain, that works internationally across contemporary art practices.

More about us. Browse projects. Read Longitudes. Receive newsletters.

Contact us. 
All content
Latitudes
2005—2020